WatchGuard Wireless Security Hardware

Secure, Simple, Intelligent Wi-Fi
WatchGuard Wi-Fi Access Points are a secure, scalable, and easy-to-manage cloud-ready Wi-Fi solution. When managed by our WatchGuard Wi-Fi Cloud, these Access Points deliver fast, reliable wireless access while providing our customers with industry-leading wireless security, guest engagement, and analytic tools. The solution has also been architected from the ground-up to focus on ease of deployment and administration, simplifying even the most complex aspects of Wi-Fi management, making fast, secure, and intelligent Wi-Fi accessible to organizations of all types and sizes.
WatchGuard Wireless Access Points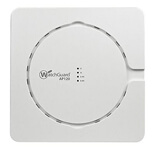 The AP120 is built for networks with heavy smartphone and tablet access such as guest or public Wi-Fi environments, or smaller-footprint locations that support limited devices. Common deployment scenarios include branch offices, stores and small classrooms.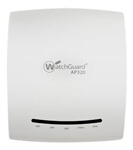 The Watchguard AP320 Indoor 3x3 MIMO Dual Radio Access Point extends best-in-class UTM security from the XTM to the WLAN.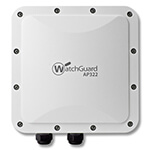 WatchGuard's AP322 brings secure, cloud-managed Wi-Fi to the outdoors. Its rugged, IP67-rated enclosure protects the wireless access point from the wind, rain, and cold weather, while six integrated omnidirectional antennas operate with three spatial streams per radio (3x3 MIMO)